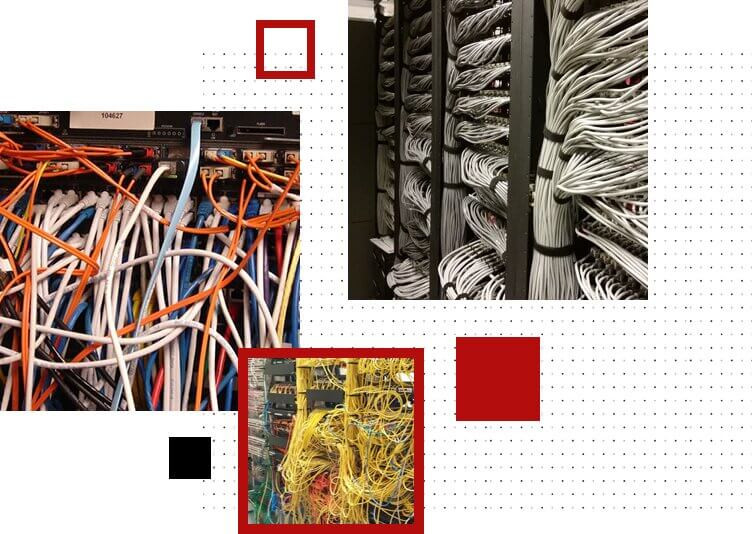 United Cabling offers nationwide network wiring and voice & data network solutions. Our operational offices are strategically located in Los Angeles, Riverside, Phoenix, Chicago, and Plano. As a family-oriented, privately held company headquartered in California, we are deeply rooted in the local community, embodying strong family values and active community engagement.
Hundreds of businesses rely on our voice, data and video surveillance solutions every day. Whether you are setting up your new office or upgrading your technology infrastructure, our goal is to provide you with fast, high quality and reliable service. We are dedicated to providing the best customer service and matching it to an industry leading lifetime warranty on our labor. United cabling is licensed, bonded and insured. Call united cabling for a free site survey and estimate (866) 632-7677


Our entire server room was a mess. Network and WIFI constantly dropping, plus all the cables and wires in the "tech closet" were a mess. In only a few hours, everything was fixed, the closet now looks like a system you'd find in a professional corporate office. Not necessarily cheap but incredibly effective. Highly recommended.
The customer service this company provides is just out of this world. United Cabling techs are very professional and made us feel comfortable. I highly recommend giving them a try! Great Service!